(b. Jan. 29, 1954, Kosciusko, Miss., U.S.)
One of the richest and most influential women in the United States is the American television personality, actress, and entrepreneur Oprah Winfrey. Her syndicated daily talk show was among the most popular of the genre. Winfrey moved to Milwaukee, Wis., at age six to live with her mother. In her early teens she was sent to Nashville, Tenn., to live with her father, who proved to be a positive influence in her life.
At age 19, Winfrey became a news anchor for the local CBS television station. Following her graduation from Tennessee State University in 1976, she was made a reporter and coanchor for the ABC news affiliate in Baltimore, Maryland. She found herself constrained by the objectivity required of news reporting, and in 1977 she became cohost of the Baltimore morning show People Are Talking.
Winfrey excelled in the casual and personal talk-show format, and in 1984 she moved to host the faltering talk show AM Chicago. Winfrey's honest and engaging personality quickly turned the program into a success, and in 1985 it was renamed The Oprah Winfrey Show. Syndicated nationally in 1986, the program became the highest-rated television talk show in America and earned several Emmy Awards.
Winfrey broke new ground in 1996 by starting an onair book club. She announced selections two to four weeks in advance and then discussed the book on her show with a select group of people. Each book chosen quickly rose to the top of the best-seller charts, and Winfrey's effect on the publishing industry was significant. Winfrey further expanded her presence in the publishing industry with the highly successful launch of O, the Oprah magazine in 2000 and with O at Home, launched in 2004.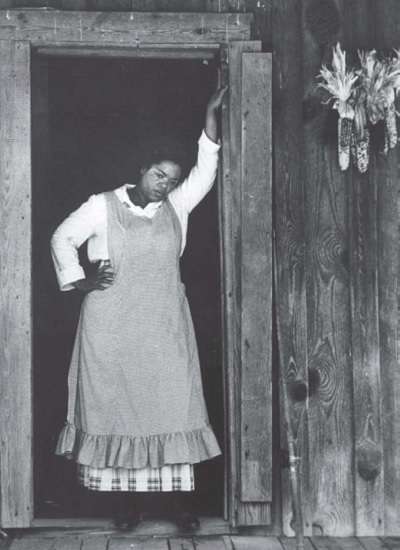 In 1985 Winfrey appeared in Steven Spielberg's adaptation of Alice Walker's 1982 novel The Color Purple. Her critically acclaimed performance led to other roles, including a performance in the television miniseries The Women of Brewster Place (1989). Winfrey formed her own television production company, Harpo Productions, Inc., in 1986, and a film production company, Harpo Films, in 1990.
The companies began buying film rights to literary works, including Connie May Fowler's Before Women Had Wings, which appeared as a televised movie in 1997 with Winfrey as both star and producer, and Toni Morrison's Beloved, which appeared on the big screen in 1998, also with Winfrey in a starring role.
In 1998 Winfrey expanded her media entertainment empire when she cofounded Oxygen Media, which operates a cable television network for women. In 2006 the Oprah & Friends channel debuted on satellite radio. She brokered a partnership with Discovery Communications in 2008, through which the Oprah Winfrey Network (OWN) was scheduled to replace the Discovery Health Channel in 2009.
Winfrey has engaged in numerous philanthropic activities, including the creation of Oprah's Angel Network, which sponsors charitable initiatives worldwide. In 2007 she opened a $40-million school for disadvantaged girls in South Africa. She is an outspoken crusader against child abuse and has received many honours and awards from civic, philanthropic, and entertainment organizations.