The first mass-produced V8 engine
Cadillac is one of America's oldest makes, and it has been mass-producing cars of quality ever since the company was founded in Detroit by Henry Leland in 1902. For more than 90 years, Cadillac has been at the core of General Motors (GM), and it remains the aspirational luxury brand within a GM that is reinventing itself.
Henry Martyn Leland, born in Vermont in 1843, was a precision machinist who worked in the armaments industry. In 1890 he moved to Detroit, and with the backing of Englishman Robert Faulconer he set up a company to make components for the automotive industry, with emphasis on precision and the standardization of parts.
The Leland & Faulconer company designed a new single-cylinder engine for Ransom E. Olds of Oldsmobile, but Olds baulked at the expense of having to re-tool his company to produce the new engine. After joining the Henry Ford Company in a consultancy role,Leland suggested combining his engine with the Ford chassis designs. To accomplish this, a new company, named Cadillac after Detroit's 18th-century French founder, was formed in 1902.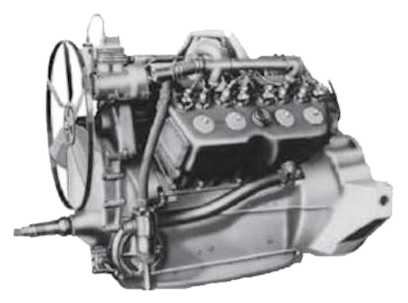 The Cadillac Model A was unveiled at the 1903 New York Automobile Show. Its high-quality construction was to become a Cadillac trademark. The four-cylinder, 30 hp Model D was added to the range in 1905, and it helped the company grow into the world's third-largest car maker, behind Oldsmobile and Ford. In 1909 Henry Leland sold Cadillac to William Durant in what was then the largest financial transaction the Detroit stock exchange had ever seen.
Cadillac became part of Durant's General Motors organization, alongside the Oldsmobile and Buick marques. Under the slogan "Standard of the World," Cadillac became the first marque to routinely fit self-starters in its cars, and to mass-produce V8 engines.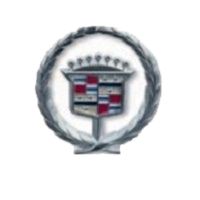 Leland remained president until 1917, when he left after falling out with Durant and went on to found the Lincoln Motor Company. The Cadillac marque continued to prosper without Leland, issuing a series of V8-engined models in a wide range of body styles that cemented the public perception of Cadillac as a luxurious, high-quality brand. In 1926 the lower-priced La Salle sub-brand was introduced, and soon both Cadillacs and La Salles were being styled by a young designer called Harley Earl.
Over the coming decades Earl would become one of the world's great car designers. In January 1930 Cadillac introduced a remarkable new engine-the 452 cu in (7,413 cc) V16, which offered 165 bhp with unrivaled smoothness and flexibility. A V12 followed later in 1930, giving Cadillac a unique engine lineup of V8s, V12s, and V16s. During the 1930s the name Fleetwood (after a Pennsylvania coachbuilder) was used to denote top-of-the-range Cadillacs.
A new, wide-angle V16 engine was introduced in 1938, and later the same year the 60 Special was launched. The 60 Special had strikingly modern styling by another young designer, Bill Mitchell, who later became head of the Cadillac styling studio. Car production continued until 1942, when it was suspended so that Cadillac could assist the war effort by making tanks, staff cars, and airplane engine parts.
Production of civilian cars resumed in 1945, but it was 1948 before the lineup received anything more than mild restyling. In that year Mitchell and Earl gave Cadillacs tail fins, starting a fad that swept through the U.S. motor industry. The fin craze reached its zenith in 1959, with Cadillac fins being the tallest of all. By then American manufacturers were filling their cars with comfort and convenience devices, including air suspension, power-assisted steering and brakes, push-button automatic transmissions, and air conditioning-and Cadillac was leading the way.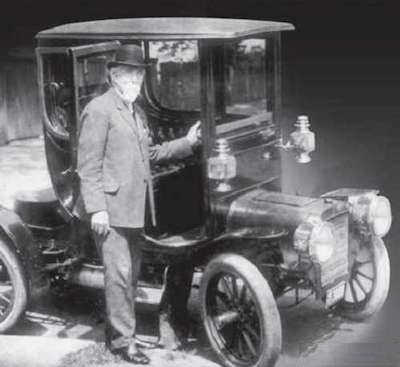 The Cadillacs of the 1960s were less ostentatious in their styling, though still luxurious. While there was ever greater commonality of parts between GM brands, Cadillac retained its own individual look. By the end of the 1960s, Cadillac was using V8 engines of up to 500 cu in (8.2 liter), but like other U.S. automobile manufacturers, Cadillac soon had to scale back its engine sizes and power outputs to meet the increasingly rigorous new emissions regulations.
Its cars also had to adopt energy-absorbing bumpers to comply with safety rules. The oil crisis of the late 1970s was bad news for Cadillac's range of large, gas-guzzling luxury cars. Cadillac responded by initiating a downsizing program for its larger models, and briefly offered an innovative "V8-6-4" engine management system for its V8 models, which could shut down engine cylinders in order to save fuel. Unfortunately, the system was unreliable and lasted only a year.
Cadillac also introduced the compact Cimarron, although it was really little more than a luxuriously appointed Chevrolet Cavalier/Pontiac J2000. Cadillac's range was increasingly looking old-fashioned and out of tune with the times, especially compared with the best foreign models from Mercedes-Benz, BMW, Audi, Jaguar, and Lexus.
The renaissance for Cadillac began in 1998, by which time the full-size Fleetwood had finally been withdrawn and Cadillac had launched its first SUV, the Escalade. The new era was driven by a fresh philosophy: "the power of art and science." It led to the sharply styled CTS compact sedan of 2002, which was both striking in appearance and able to compete with models from rival marques in terms of quality and performance, and the Cien concept car (also 2002), whose looks were inspired by the F-22 Raptor jet.
The 2006 Cadillac BLS sold slowly in Europe, its intended market, but the STS mid-size sedan (2005), full-size DTS (2006), and second-generation CTS (2008) models all did well in the United States. Cadillac boasted that its CTS-V performance model was the fastest V8-engined sports sedan in the world: On that score at least, Cadillac was once again the "Standard of the World."