HENRY FORD was born on a farm in Dearborn, Michigan, in 1863. At age 16, he moved to nearby Detroit to train as a mechanic. In 1891 Ford went to work for the Detroit Edison company, and he began experimenting with engines in his spare time. He built his first "horseless carriage" in 1896.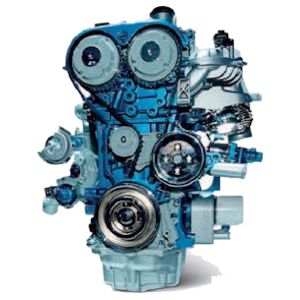 2010 Ford Ecoboost 1.6L engine
Ford's Ecoboost engine uses twin turbos and direct injection to generate power consistent with a larger engine size, but with greater efficiency and reduced emissions.
Ford's second car, completed in 1898, impressed entrepreneur William H. Murphy so much that Murphy was willing to finance a car-making venture with Ford in charge of the technical side of the business. Ford struggled to turn his prototype into a production vehicle, and the Detroit Automobile Company, as this firm was known, suffered big losses.
A restructuring of the company gave Ford another chance to test out new ideas. The result was a racer that beat the renowned Winton car in a 10-mile (16-km) race in October 1901. But the company still had no profitable products, and it was closed at the end of the year.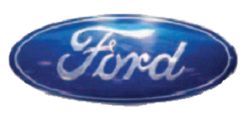 A new company, the Henry Ford Motor Company, concentrated on road cars, but it still failed to get a complete car into production. When the directors hired Henry M. Leland as a consultant, Ford decided to move on, and the company later became Cadillac. Ford eventually founded his own successful venture, the Ford Motor Company, in June 1903.
Ford eventually founded his own successful venture, the Ford Motor Company, in June 1903. The first Ford production car was the two-cylinder Model A. In 1904 Ford used another of his early racing cars, the "999," to set a new land speed record of 91 mph (147 km/h). Ford's business partner, Alexander Malcomson, was eager to take the company upmarket, and the result was the four-cylinder Model B and six-cylinder Model K. Ford, on the other hand, wanted to focus on low-priced cars. In 1906 he bought Malcomson's share of the business and refocused the company on smaller, cheaper models.
The most successful of these was the Model T, introduced in 1908. With a new four-cylinder engine, easy-to-use epicyclic transmission, and modern styling, the Model T was far more advanced than anything else available for $850. As word spread and sales increased, the price actually fell, driven by improvements in the manufacturing process.
In 1913 Ford became the first marque to produce cars on a moving assembly line, reducing the time taken to build a Model T from 14 hours to a mere 93 minutes. The Model T provided the basis for numerous Allied military vehicles during World War I, including field ambulances.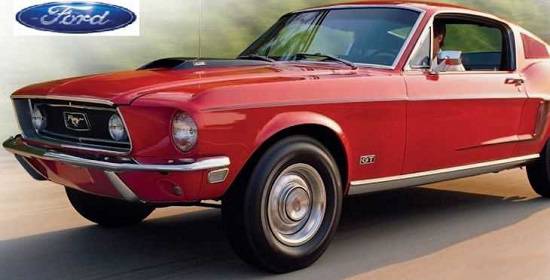 Ford Mustang Cobra Jet 428 The Mustang of 1964 inspired the term "pony car," used to describe a new class of compact, affordable, large-engined car with a sporty image. The 1968 Cobra Jet 428 was one of the fastest production cars of its day.
Henry Ford appointed his son, Edsel, as president of the company in 1919. In 1922 Ford bought the troubled Lincoln company, which, ironically, had been set up by Henry Leland-the man who had caused Ford's departure from the company bearing his own name in 1902. For the next five years there were no new Ford models, only revised versions of the Model T. In 1927 Ford was finally forced to admit that the Model T was outdated-and that there was nothing to replace it.
Production halted for six months while an all-new Model A was created. Other models followed through the 1930s, including 1932's Model Y-the first Ford specifically designed for the European market. During World War II Ford's finely honed mass-production techniques were applied to making Jeeps, tank engines, aircraft, and other hardware for the Allied forces. In 1943 Henry Ford had to take charge of the company again when his son Edsel died of cancer.
Edsel's own son, Henry Ford II, became president in 1945 and assumed sole control after his grandfather, Henry Ford, died in 1947.After the war Ford concentrated on value cars for the mass market, both in the United States and in its satellite operations in Europe.
The marque's great strength was clever product planning, resulting in such successes as the sporty but luxurious Thunderbird of 1954, and the stylish, compact Mustang of 1964. In Europe Ford led sales charts with its Anglia, Taunus, Cortina, and Escort. Ford's "Total Performance" campaign of the 1960s saw it focus on taking the lead in motor sport. Its GT40 won the classic 24-hour race at Le Mans, France, and Ford began to dominate Formula 1 with a Cosworth-designed V8 engine.
By the 1970s Ford's RS Escorts had propelled it to the forefront of European rallying. The company's reputation suffered a severe blow in the 1970s when it was forced to recall the U.S. Ford Pinto, amid allegations that this subcompact had safety failings. Ford in the United States struggled in the energy crisis of the early 1980s, when oil supplies were interrupted after 1979's Iranian Revolution. Ford's gas-guzzlers lost out to more economical models imported from Japan, and the company had to rely on the profits from its better-performing European offshoots.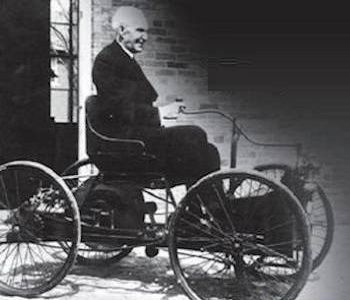 Aerodynamic body shapes, derided by some as resembling gelatin molds, became a Ford trademark on both sides of the Atlantic in the 1980s with the introduction of the Taurus and Sierra. From the late 1990s, striking design became a Ford strength under the design leadership of J. Mays, and class-leading handling became standard in Ford products thanks to the efforts of technical chief Richard Parry-Jones.
Ford suffered significant losses from 2006 onward, like other U.S. car makers, but avoided relying on government help to survive the global economic slump. It sold acquisitions such as Hertz, Aston Martin, Jaguar, Land Rover, and Volvo, and mortgaged factories, intellectual property, and other assets to release working capital. The move appeared to work, and by 2010 Ford looked to be in the best shape of the three major U.S. car makers as it headed into a new era of electric cars, hybrids, and alternative fuels.