When introduced in 1955 Citroën's DS was the most advanced car of its time. Under its sleek body was a complex hydropneumatic system, driven off the engine. This powered the self-leveling suspension, the brakes, and the steering, and provided automatic clutch operation and assistance to the gearshift.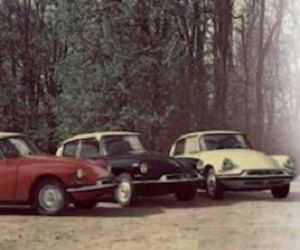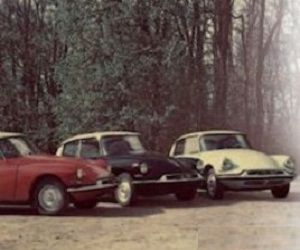 Nearly 1.5 million of the DS family were made, the last in 1975. Relaxingly seductive to drive, this car became a high-tech emblem of a newly resurgent France.
THE DS was innovative in every aspect of its design, from its aerodynamic body to its unusual construction, with outer panels bolted to an inner "skeleton" base unit. The hydropneumatics were the key technical feature, but other novelties included inboard disc brakes at the front, a special front suspension designed to enhance stability, and the extensive use of many different types of plastic.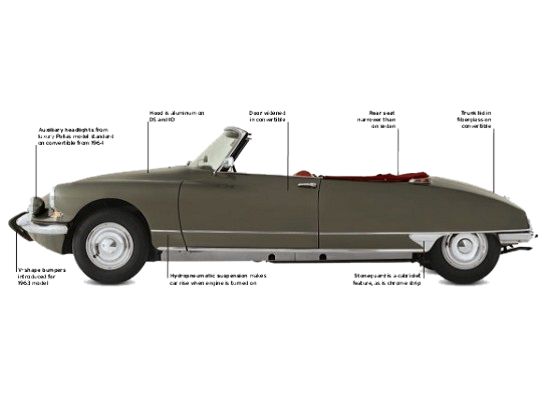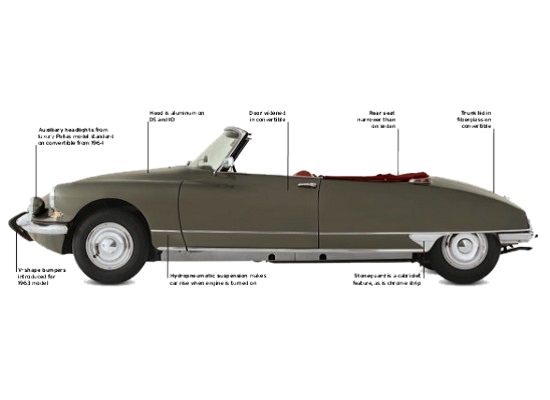 SPECIFICATIONS
Citroën DS/ID, 1955–75
Model Citroën DS/ID, 1955–75
Assembly Mainly Paris, France
Production 1,455,746
Construction Steel body-chassis skeleton
Engine 2,175 cc, ohv in-line four (DS21)
Power 109 bhp at 5,500 rpm (DS21)
Transmission Four-speed, hydraulic operation
Suspension All-independent, hydropneumatic
Brakes Inboard front discs; rear drums
Maximum speed 106 mph (171 km/h)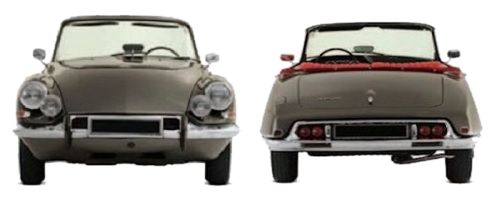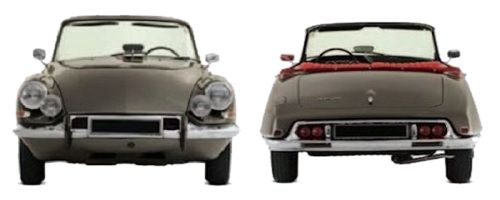 From "basking shark" to "cat's eye"
The DS21 features low-set air intakes rather than a conventional grille. For 1963 the prow was remodeled, with v-shaped bumpers and three intakes in the below-bumper apron, as seen here. This "basking shark" front was redesigned for 1968. It received twin "cat's eye" lights behind a plastic cowl; depending on the model, the inner lights swiveled and the outer were made self-leveling.
Citroën's chevrons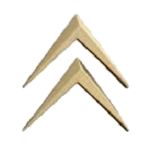 The Citroën emblem, used from the first car of 1919, has two chevrons. These represent the chevron-pattern helical gears with which marque founder André Citroën made his name and fortune, after he had devised a means of mass-producing this form of gear-wheel.