SOME PEOPLE CONSIDER the 61 "Knucklehead" to be the bike that put Indian out of business; others claim it was the bike that saved Harley-Davidson. Either way, this was Harley's first real production overhead-valve twin and, introduced in 1936, it was a groundbreaking machine.
The crucial new feature on the bike was its all-new overhead-valve Knucklehead engine that, for the first time on a Harley, also had a recirculating lubrication system. But the 61 wasn't just about improved technology-it was also one of the best-looking bikes that Harley ever built, and elements of its design can be seen in the cruisers of today. The teardrop fuel tank, curved mudguards, and elegant detailing gave the bike a tight, purposeful, and modern look.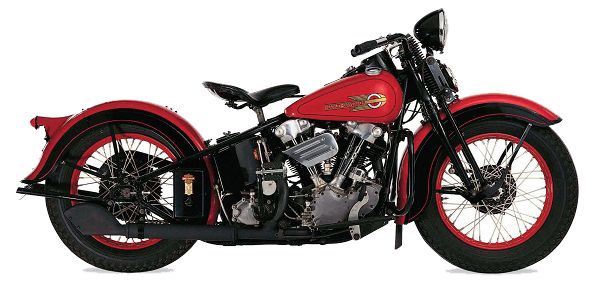 Gearbox innovation
The 61 carried Harley-Davidson's first fourspeed, constant mesh gearbox, yet another feature that in technological terms pushed Harley ahead of its rival Indian.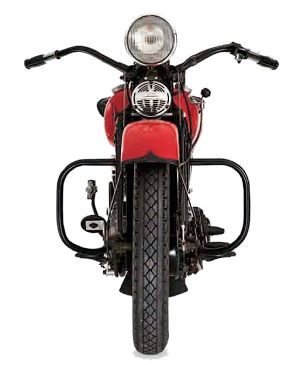 | | |
| --- | --- |
| Model: | HARLEY-DAVIDSON 61EL Knucklehead |
| Capacity: | 61cu. in. (1000cc) |
| Power output: | 40 bhp (4800 rpm) |
| Weight: | 515 lb (234 kg) |
| Top speed: | 100 mph (161 km/h) |
| Country of origin: | US |
Specifications HARLEY-DAVIDSON 61EL Knucklehead motorcycle