LOUIS CHEVROLET, THE SON OF A clockmaker, was born on Christmas Day 1878 in Switzerland. The family later moved to Burgundy, France. The Chevrolets were far from wealthy; while still a boy, Louis was duty-bound to find work in a vineyard, where he immediately showed the mechanical inventiveness he had learned from his father.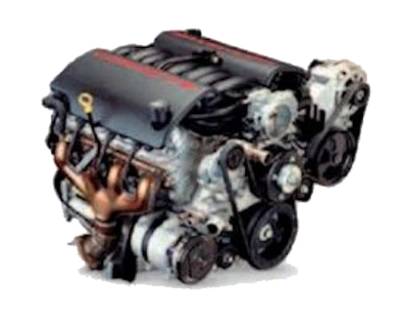 Corvette small-block V8 Engine Used in Chevrolets and other GM divisions, this powerful, compact V8 became the basis of American "hot-rod" culture for a generation.
To speed up the process of decanting wine from one barrel to another, he designed a pump. It worked beautifully. Louis had no idea he was taking the first step in a process that would see the family name adorn automobiles-then barely invented-of such popularity that, by 2007, one in every 16 cars around the world would carry the Chevrolet brand. As a teenager, Louis Chevrolet became an apprentice in a bicycle workshop.
The work suited him, and he was soon enthusiastically improving cycle gear systems. At 18, he briefly worked for the Mors car company in Paris before departing for Canada to seek his fortune as a chauffeur-mechanic. From there, he went to New York, where the French car company De Dion-Bouton (at the time, the world's biggest) employed him as a mechanic; a similar spell with Fiat followed.
Louis had always loved bicycle racing, and now he made his mark in motor sport too. He became a familiar figure at race circuits and, after clinching the international speed record for covering 1 mile (1.6 km) in 52.8 seconds, he joined the ranks of the fastest men on earth. Louis' exploits brought him into contact with entrepreneurs in the burgeoning automobile industry centered around Detroit. Soon after being hired as a racing driver by Buick, he met William C.
Durant-the founder, in 1908, of General Motors (GM). Durant's over-ambitious plans saw him ousted from GM by its financiers in 1910, but he immediately saw in Louis Chevrolet the kind of buccaneering partner he needed to start all over again. The would-be tycoon did not need to be asked twice.
The pair co-founded the Chevrolet Motor Car Company in 1911, and a year later they unveiled a five-seater touring car with a 4.9-liter, six-cylinder engine. Called the Classic Six, it was capable (roads permitting) of 65 mph (105 km/h). Priced at $2,150, the car had respectable sales figures.
The partnership between the two men, however, soon turned sour. Chevrolet wanted to make high-quality cars with a pedigree enhanced by motor sport, but Durant wanted to churn out low-priced products for the U.S. mass market. In 1913 Durant bought out Louis Chevrolet. The company subsequently grew so fast that Durant was able to negotiate a takeover of General Motors and assume control once again.
Chevrolet went from strength to strength, selling over 1 million cars for the first time in 1927 and nudging Ford into second place to become the United States' best-selling car maker (and the world's largest car manufacturer). From 1936 until 1976 it remained the best-selling marque in the United States-an astounding achievement. For Chevrolet to establish and maintain this performance, it had to mount an almost constant product offensive.
This began in 1918 with the launch of a powerful V8 model, the Model D, but the battle for customers' hearts and minds intensified with the 1925 Superior, featuring gleaming disc wheels and cellulose paint for just $625. The first General Motors vehicle assembled outside the United States was a Chevrolet, a truck bolted together in a plant in Copenhagen in January 1924. It was the spearhead for the corporation's global expansion.
Throughout the 1930s, Chevrolet consolidated its market lead by offering an ever-wider choice of cars, and by 1941 the range included station wagons and power-top convertibles. In 1950 the automatic transmission made its debut in Chevrolet cars.
The next big milestone came in 1955, when Chevrolet introduced its small-block V8 engine-the most successful unit of that configuration ever, with many millions being made. The little V8 also rescued the fortunes of the Corvette sports car, transforming it from a feeble performer into a road rocket. This ingenious roadster, introduced in 1953, pioneered fiberglass bodywork on a production car and, with a V8 transplant, became a venerable U.S. institution that is currently in its sixth generation.
Just when it seemed that Chevrolet could do no wrong in the eyes of U.S. car-buyers, disaster struck in the shape of the 1960 Corvair. The Corvair's rear-mounted engine (in imitation of the VW Beetle) made it tail-heavy, leading to accidents and allegations from consumer groups that Chevrolet had launched the car despite knowing it had shortcomings.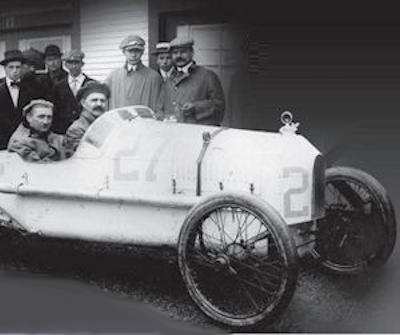 Racing Corvettes Replacing the Corvette's straight-six engine with a small-block V8 turned it into a superb racer. Here, three Corvettes led by Red Faris (car 11) battle it out on a U.S. track in 1962.
As a result of the ensuing furore, U.S. car makers were eventually obliged to adopt safety measures such as seatbelts, crumple zones, and airbags. Throughout the 1960s and 70s, Chevrolets exemplified the American automobile, whether it was the full-size Impala (first seen in 1958), the compact Chevelle, the stylish Monte Carlo coupe, the El Camino pickup, or the brawny, off-road Blazer.
Like other U.S. marques, Chevrolet suffered in the economic crises of the late 1970s and early 80s. To offer more fuel-efficient vehicles in the 1980s, the Chevrolet name fronted several imported and joint-venture small cars from Isuzu, Toyota, and Suzuki.
This strategy eventually resulted in GM's 2001 purchase of a controlling stake in South Korea's Daewoo, and the use of the Chevrolet name on Daewoo's small export models.
The global banking crisis of 2008 almost sounded the death knell for Chevrolet, with GM facing vast debts and bankruptcy. But the U.S. government intervened and took a controlling stake in General Motors. Chevrolet survived. As for Louis Chevrolet, he fulfilled his dream to create competitive racing cars, but died in poverty on June 6, 1941, and was buried not far from Indianapolis Motor Speedway.