As Swedish as Abba, despite being foreign-owned since 1999, Volvo has a reputation for safety. A century ago, the original company made ball bearings and took its name from the Latin for "I roll." Its first cars were not built until 1926, a series of 10 pre-production models, one of which had a fabric-covered body on a wooden frame.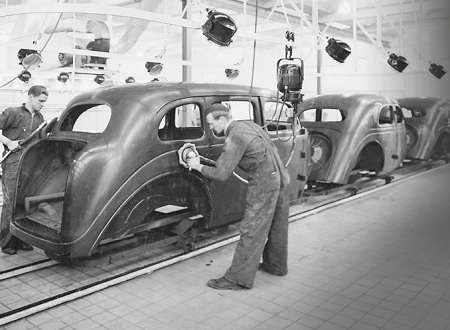 The first true production Volvo appeared in April 1927, a 2-liter car of undistinguished appearance, but one that the company hoped would make 1,000 sales. To begin with, engines and transmissions were brought in from outside suppliers and sales remained modest at just a few hundred a year until a decision was made to design a new six-cylinder engine. Unique to Volvo, this entered production in 1929.
With their slightly derivative American styling, Volvos were largely restricted to the domestic market until 1947, when the launch of the streamlined PV444, two-door sedan saw it combine American glamour with smaller European proportion. By January 1956, more than 100,000 of these cars had been built, and a visit to the US by one of the founders, Assar Gabrielsson, encouraged the idea that Volvo should build a sports roadster expressly for the American market. Unfortunately, the entire project was abandoned when Gabrielsson retired, by which time fewer than 70 of the P1900 had been produced.
Instead, success in the increasingly important export market had to wait for the 120 series Amazon. This model shared the underpinnings of the PV444 but had more up-to-date styling and revised rear suspension. The car also pioneered three-point front seatbelts, a hugely important life-saving advance, and the start of a commitment to driver and passenger safety that has never abated.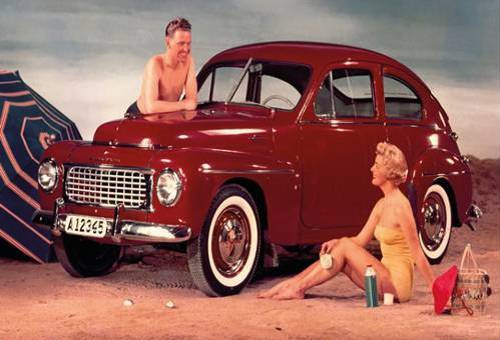 The car went on to be assembled in Belgium, Chile, South Africa, and Canada as well as at home in Sweden, and as a strong, handsome machine it set the template for future Volvo cars. Selling more than 660,000 in all, the wagon version of the car proved particularly popular.
From the mid-1970s onward, much larger wagons, such as the 200, 700, and 900 series cars, became something of a trademark for Volvo. When the company decided again to try its hand with a sports car (the 1961 P1800), it even went so far as to produce a wagon version, badged the P1800ES.
With a tendency to keep cars in production for many years, Volvo has sometimes risked looking a little staid. The last PV rolled off the factory line as late as 1965, while the Amazon remained on sale until 1970, and although sales were modest, the P1800 enjoyed a 12-year run.
The fact that Simon Templar drove a Volvo P1800 in The Saint television series brought a little glamour to the brand (The Who's Roger Daltrey owned one as well). Occasional forays into motorsports also succeeded in whipping up interest, although the almost van-like 850 wagon could manage only eighth place in the British Touring Car Championships in the mid-1990s.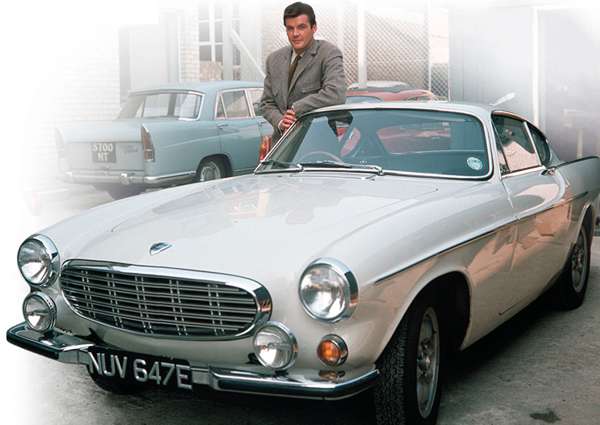 The company also had a go at producing a coupe, the slightly odd-looking 262C Bertone, but family cars and ample cargo haulers were what it did best and for years the Volvo Car Corporation built little else.
In 1999, the parent company, AB Volvo, decided to focus on trucks and therefore sold the automotive division to Ford. The news stunned many Swedes, but it would bring the company useful economies of scale by enabling it to share components and new model development costs. In 2010, ownership switched to China's Geely.
Since then the company has gone some way toward widening its portfolio, with cars like the XC90, a luxury sport-utility vehicle. The squareback Volvos of old have long gone and new cars sport a more streamlined appearance. Sales have risen accordingly, although it is probable that where Volvo owners were once among the most brand-loyal drivers anywhere, today they are more willing to consider models from Audi and BMW.