Volkswagen began life with the humble Beetle, Adolf Hitler's vision of a car for the masses. It was a huge success, becoming the best-selling car of its era, and giving VW a foundation from which it grew into Europe's biggest automaking group-before the 2015 diesel emissions scandal rocked it to its core.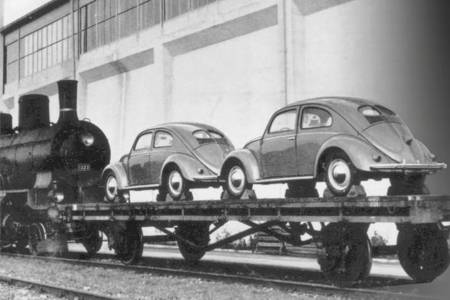 Mass production of VOLKSWAGENS did not begin until after World War II. Allied automakers turned down the chance to take over the company's Wolfsburg factory and the curious little Beetle with its rear-mounted, air-cooled engine, so the British army, in the shape of Major Ivan Hirst, reorganized the war-ravaged production line and secured an order from British forces in Germany for 20,000 cars.
Production was soon running at 1,000 cars a month, limited by supplies of raw steel and the availability of factory workers. However, the simplicity, reliability, and low cost of the Type-1, or Beetle, made it the ideal car for a Europe struggling to repair itself in the aftermath of war and by 1955, more than a million Beetles had been built.
The United States was a major export market, and there the Beetle was a cult car, sold on its rule-breaking, antiestablishment image. Advertising agency Doyle Dane Bernbach turned what many Americans saw as the Beetle's weaknesses-small size, four-cylinder engine, and lack of annual styling changes-into selling points in a classic series of advertisements.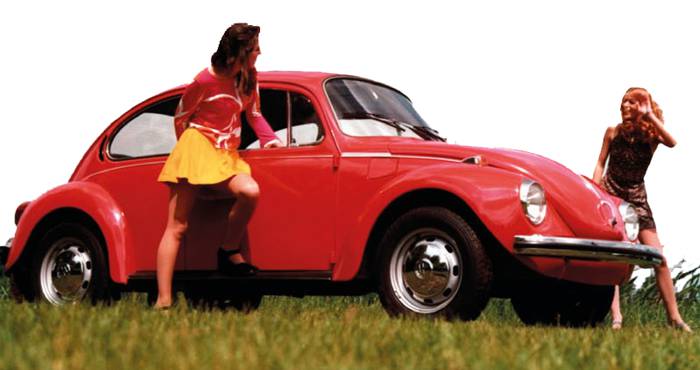 Throughout the 1960s, Volkswagen continued to rely on the Beetle and its derivatives, such as the Type-2 camper van, the stylish Karmann Ghia, and the 1500/1600 sedans. Although the final variants were the four-door 411 and 412 of the early 1970s, Beetle sedans were produced in Germany until 1978, and the convertible was built until 1980. Even after production ended in Germany, the Beetle was still being built in good numbers in South America.
But alongside its increasingly outdated Beetle-based cars Volkswagen was also expanding, acquiring new technology by buying Audi in 1965 and NSU in 1969. These two companies were producing advanced frontwheel-drive cars, and Volkswagen eventually adopted this technology for its front-wheel-drive Golf and Polo hatchbacks, which effectively replaced the Beetle in 1974. They arrived at just the right time, as one oil crisis after another had persuaded buyers, especially those in the US, to switch to smaller cars.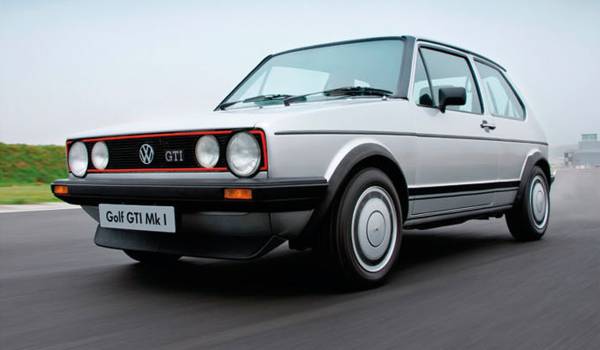 While the Golf had been conceived as a family car, one group of Volkswagen engineers had other ideas. Working in their own time, they developed a hot fuel-injected version of the three-door Golf with motor sports in mind, and then persuaded a reluctant Volkswagen management to put it into production as the Golf GTI. Its groundbreaking success surprised everyone: The GTI remains a legend and staple of the VW lineup today.
Volkswagen established low-cost manufacturing plants in Eastern European countries after the fall of the Berlin Wall in 1989 and was one of the first European companies to set up a joint venture in China. NSU's Wankel-engined Ro80 proved to be an expensive failure, but Audi cemented its place as a premium BMW and Mercedes rival.
Developments such as the novel, narrow-angle five-cylinder VR5 and six-cylinder VR6 engines in the 1990s, and the DSG twin-clutch transmission in 2003, enhanced Volkswagen's reputation for quiet innovation. And while the original Beetle continued to sell well for many years in Brazil and Mexico, Volkswagen introduced a New Beetle, which had nothing in common with the original car except its fashionable retro styling, but which became a successful niche model.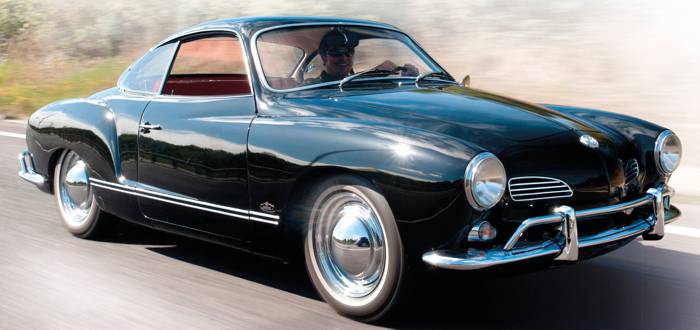 In 2008, Volkswagen became, briefly, the biggest company in the world with a stockmarket value of around $370 billion (€300 billion) thanks to the activities of hedge funds and investments. In 2011, it brokered a merger with Porsche and seemed destined to become the world's largest automaking group-until in 2015 tests in the US showed that it fitted its vehicles with "defeat devices" to circumvent emissions regulations. The revelation has cost Volkswagen billions of dollars, and caused a major rethink in its future model strategy as the company struggled to rebuild its credibility in the wake of the scandal.